Location Visitate: Santuario SS. Crocifisso, Isole Borromee
Visited places: Sanctuary of the Holy Cross, Borromee's Islands
Tappa 1 – Stresa e il Santuario del SS. Crocifisso

A Stresa, la regina del Lago Maggiore, situata in magnifica posizione panoramica, si può visitare la Chiesa del SS. Crocifisso facente parte del complesso del Collegio Rosmini, che sorge sul colle omonimo, affacciato sul Golfo del Lago Maggiore.
Tappa 2 – Vis
ita all'Isola Bella
L'Isola Bella è una delle tre Isole Borromee. Visita l'interno del palazzo barocco in un continuo e ricco susseguirsi di sale arredate. Terminata la visita alle dimore, si accede in quello che e considerato il più splendido giardino barocco all'italiana, dove sono presenti flora e fauna esotica.
Pranzo in locale tipico con menu turistico
Tappa 3 – Visita all'Isola dei Pescatori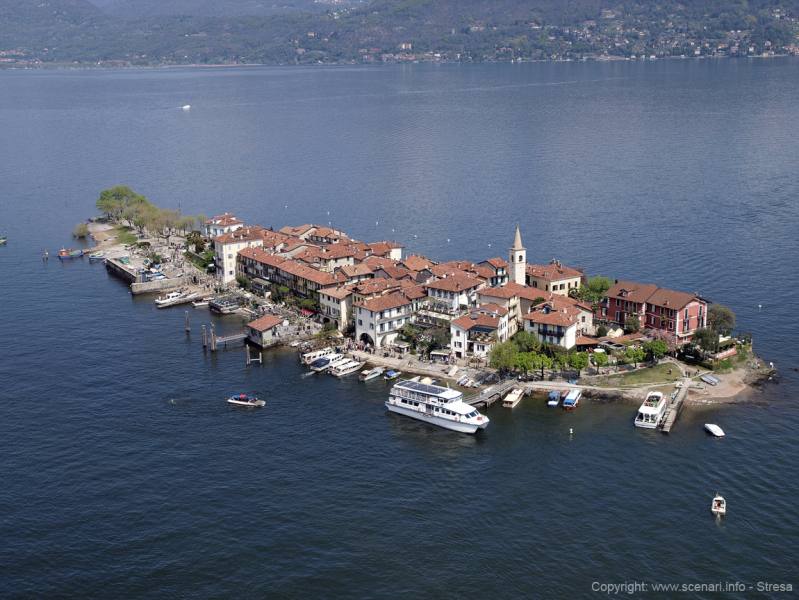 Chiamata anche Isola Superiore per la posizione, è la più pittoresca delle tre. Il piccolo e antico suo borgo si caratterizza per gli stretti vicoli dove spiccano le pittoresche abitazioni. Sull'isola si trovano inoltre i tipici negozietti e ristoranti dove è possibile gustare piatti a base di pesce.
Tappa 4 – Visita all'Isol
a Madre
L'Isola Madre è l'isola più grande. Visita agli ambienti del suo pregevole Palazzo, allestiti con arredi provenienti da varie dimore storiche dei Borromeo.
Informazioni
Il tour comprende: pranzo, trasporto in pullman GT, trasferimenti, assicurazione, documentazione, accessi alle location.
E' possibile apportare modifiche in base alle richieste.
Per ulteriori informazioni e preventivi contattare l'associazione.
Stop-over 1 – Stresa and the Sanctuary of the Holy Cross (Santuario del SS. Crocifisso)
In Stresa, the Queen of Lake Maggiore, located in a magnificent panoramic position, there is the possibility to visit the Sanctuary of the Holy Cross (Santuario del SS. Crocifisso). It is part of the Rosmini College (Collegio Rosmini) which rises up on the hill with the same name and it overlooks the gulf of Lake Maggiore.
Stop-over 2 – Visit to Island Bella (Isola Bella)
Island Bella (Isola Bella) is one of the three Borromean Islands (Isole Borromee).Visit the interior of the Baroque palace in a continuous and rich succession of furnished rooms. After the visit to the dwellings, reach one of the most beautiful Baroque Italian garden where you can find exotic flora and fauna.
Lunch in typical restaurant with tourist menu
Stop-over 3 – Visit to the Fishermen's island (Isola dei Pescatori)
The Fishermen's island (Isola dei Pescatori) also known as Isola Superiore for its position, is the most picturesque of the Borromean Islands. The small and ancient village is characterized by its narrow alleys where the picturesque houses stand out. In the island there are also typical shops and restaurant in which is possible to taste fish dishes.
Stop-over 4 – Visit to Island Madre (Isola Madre)
Island Madre (Isola Madre) is the biggest island of Lake Maggiore. Visit its fine Palace furnished with old pieces of furniture coming from various historic dwellings of the Borromeo Family.
Information
Tour includes: lunch, bus transport GT, transfers, insurance, information material, access to places. It is possible to change depending on requests.
For further information and quotes contact the association.